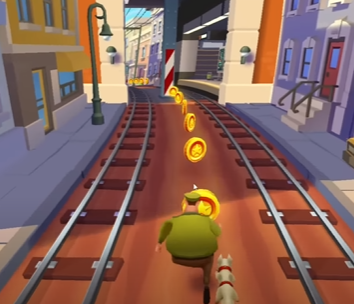 About
Welcome to Subway Surfers - a good running game to escape the pursuit of the inspector and his dog.
The 3D graphics of this running game will make you fall in love with the city street scene. You will change into a mischievous young man who paints stolen graffiti on train cars every day. So, you need to get away from the inspector. While you are running, you can collect gold coins, keys, power-ups, and other rewards. Look around so you don't get hit by moving trains. Especially, don't be caught!
How to play
Use the arrow keys to move the character, and press the spacebar to switch to vehicles.