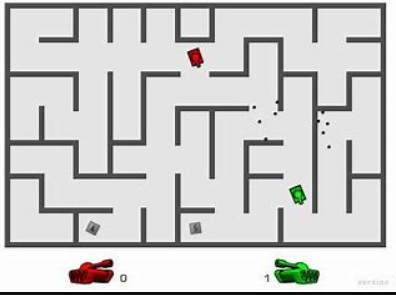 About
Tank Trouble is a difficult maze-based tank-killing game. Are you someone who enjoys navigating maze-like games? There are three game modes available in this game: single player, two players, and three players. You should try them all because each mode has its own attraction. You simply operate the tank, locate the exit, and launch an attack on your opponent to play this game. However, to prevent exploding, evade your opponent's bullets.
How to play
Single player: Press the arrow keys to steer and the spacebar to shoot.

Two players: Tank 1 utilizes the WASD keys to maneuver and Q to shoot, while Tank 2 the arrow keys to operate the car and Space to fire.

Three Players: Use the mouse to steer the tank 3.