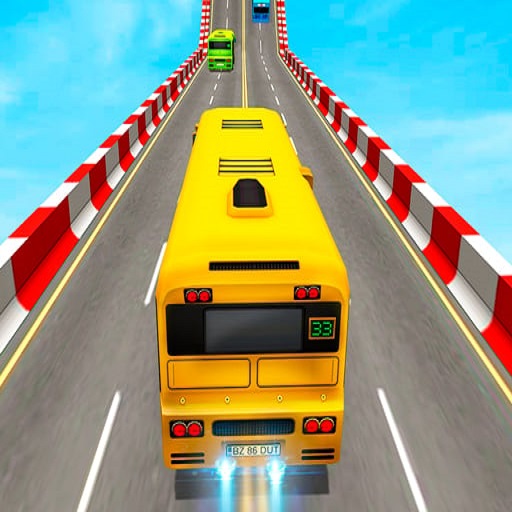 About
Get ready to go on an adventure with your favorite bus in Impossible Bus Stunt 3D. Learn about the difficulties of the mega ramp. Drive crazily! An exciting 3D simulation game about driving a bus gives you hours of fun and excitement. You choose your favorite car and can then open many more. Many awesome max levels on giant ramps. The bus was easily dropped down the lower ramp with the help of the parachute.
One of the other interesting parts is finishing missions, getting bonuses, and unlocking new cars. This results in a feeling of accomplishment. The roadblocks in Impossible Bus Stunt 3D also make it feel more real. Moving and standing obstacles make the game difficult.
How to play
Choose your bus and start moving through the ramps by using the arrow keys or WASD.