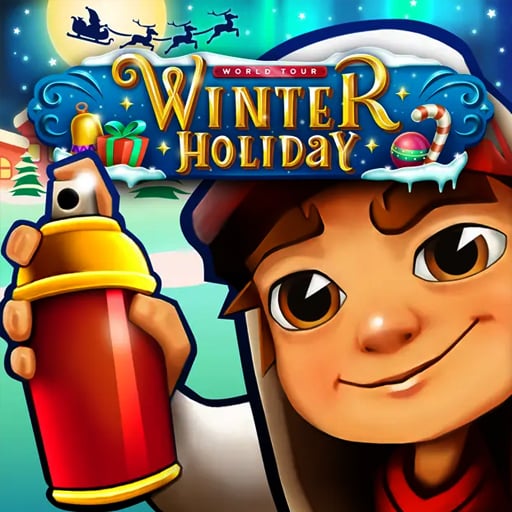 About
Subway Winter Vacation takes you on an excursion in a space filled with trains. Run quickly, and don't allow the cops or the dog to catch up with you. The image is repeated in a snowy and frigid winter. The 3D design, on the other hand, is stunning and enhances each scene. Simply control the character to run straight ahead in the adventure. Avoid any road hazards. The longer the running distance, the greater the score gained. Ready to set a record?
Because this game is in the endless-running genre, each journey contains a variety of modifications. Watch and work together to overcome problems and barriers. The game is ideal for daily pleasure.
How to play
With the arrow keys, you can jump, lie down, or turn left and right.