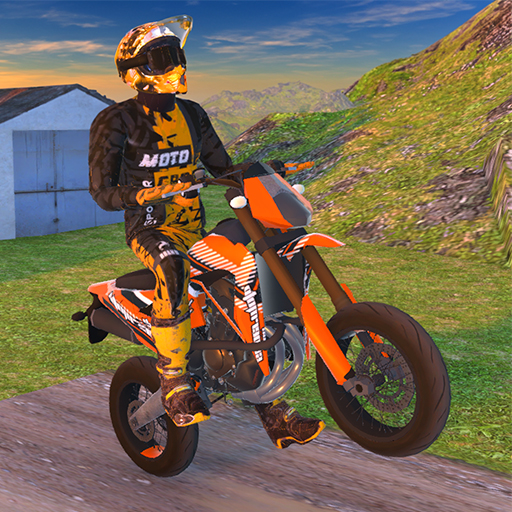 About
Become a professional racer, conquer the track, and win spectacularly in Motocross Driving Simulator. Experience realistic simulated terrain on an exciting ride. Players begin to encounter the scene in town and mountainous terrain. The environment provides a different atmosphere from the F1 racetrack design. The task to perform is to drive and maintain the center of gravity so as not to let the character fall off. The speed is up to the player to adjust and use at each appropriate road segment.
There will be locations and boxes to collect bonuses. Go ahead and consider taking on time-limited missions. Motocross Driving Simulator brings a new experience to the driving genre of games. It is time to show off your good car control skills.
Features
Driving: Clearly feel the joy of completing tasks and the thrill of stunts or jumps.

Impressive graphics: Satisfy your eyes with stunning graphics that realistically simulate every detail.

Dynamic sound effects: Feel the rush of racing with dynamic sound effects that enhance the experience.
How to play
It is not difficult to fully control the car with the arrow keys.

Returning the player requires pressing the R key.