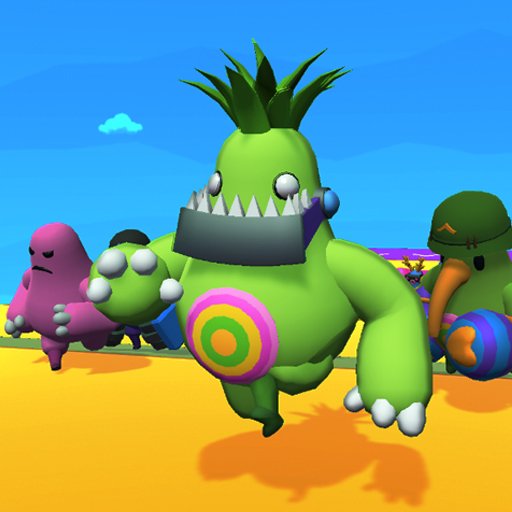 About
Come play Animals Party online for free if you enjoy 3D multiplayer racing games. This game is extremely amusing due to the avatars players choose, which are definitely more reminiscent of monsters than animals.
Thirty players are placed within the obstacle course, which is typically built on climbing heights, but only 20 of them make it through the first round. After that, only ten players remain, and the remaining ten players compete for first place.
How to play
You must keep moving forward to find one of the areas that will qualify you, therefore use the ARROW KEYS to move. Watch out for obstacles, but employ boosts like those that make you go more quickly or jump higher to get in front of the pack.