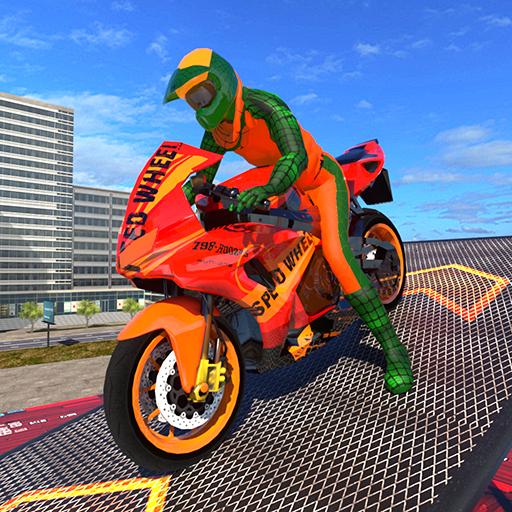 About
You'll go on a wild ride in Bike Stunt Driving Simulator 3D, where you'll need all your skills, strategy, and patience to succeed. playing like a professional cyclist on a contract. The wealthy and influential citizens of the city will assign you chores. even if you're trying to track down the CEO's limo or chase down a rival gang's automobile. To retrieve the money bags from the stunt area, you must follow the chopper. Anyone up for a thrilling competition?
Earn the money to buy the greatest bike in town by demonstrating your competence as a biker in accordance with the terms of the contract.
How to play
You can go faster with W, slow down with S, and move left or right with the A and D keys. To activate Boost Nitro, press the left Shift key, and to engage the handbrake, press the Space bar.