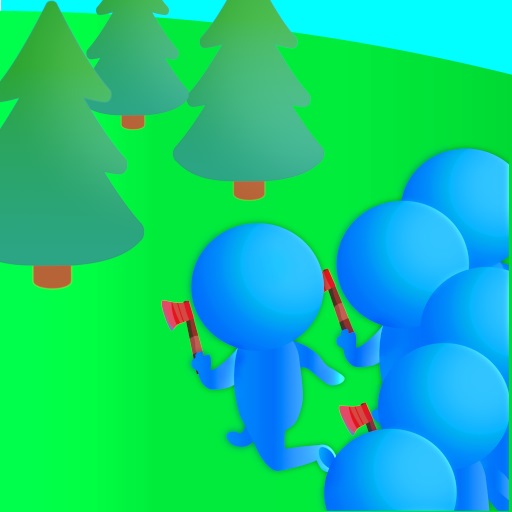 About
Crowd Lumberjack is a fun game in which you must attract crowds, gather wood, and create settlements, bringing deserted islands with various themes and civilizations to life! Build tourist resorts to attract attention, earn gold from visitors, and boost your power to service better. To access new locations and uncover new buildable themes, players must accomplish tasks.
Before cutting down any trees, you can look around to see whether anyone is ready. The earlier the crowd, the more efficient your work. Plan your journey with more people in mind, and approach them to add them to your team.
How to play
Utilize your revenue to hire additional employees and improve your energy status and speed. Complete all of the structures in your area to uncover the island's secrets.