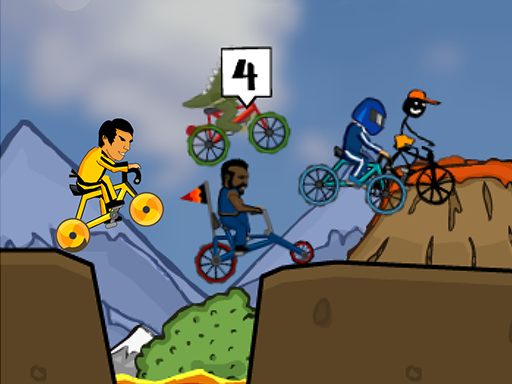 About
Cyclomaniacs is a challenging journey through this saffron-colored desert of dunes, so it takes a brave rider to get where you want to go.
Races at different levels and in different locations make up this game. You'll experience a variety of landscapes on this journey, including sand dunes, volcanic terrain, Sunset City, remote areas, and finally the Moon! You must be a courageous and accomplished motorcycle rider, though, in order to complete all of these phases. Stay in the air for as long as you can to collect coins that will enable you to unlock new characters and abilities. Pulling off daring and cool moves will help you fill the stunt bar. New achievements will become available as you progress through the stages, making the game even more enjoyable.
How To Play
The arrow keys can be used to control the motorcycle's speed, braking, and balancing. To leap, press the spacebar.