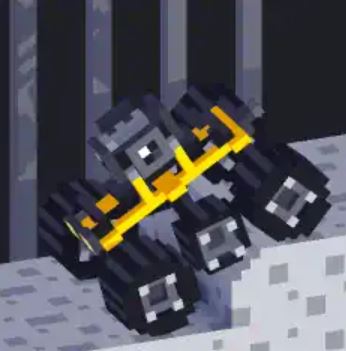 We continue our difficult driving experience on the track with new mechanics like elevators, tunnels, and obstacles in Drive Mad 8: Drive and Jive 2.
There are 38 stages in a medium-length game that is waiting for us. We had a lot of fun playing a little parkour. Maintain the ramp and exercise restraint with the controls. Because if you try to move too fast, you can lose control of the car. Keep in mind that your car has a lot of power under the hood. Safe obstacle avoidance requires both acceleration and braking. It involves more than just pressing the gas pedal and navigating these roadways.
How to play
Drive with the arrow keys, the mouse, or W, A, S, D.
Space: Try again and move on to level two
Don't forget to try out interesting games like Drive Mad 7: Drive Monster while exploring the exciting games on our website! Enjoy your time playing on our site!