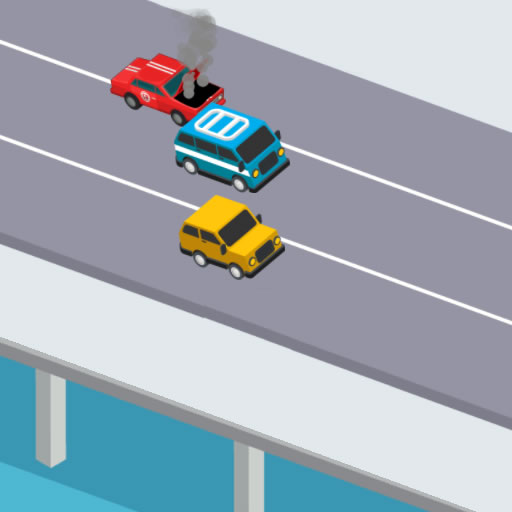 You must operate a vehicle on a highway in Driver Highway. In order to avoid other moving vehicles on the road, you will need to drive quickly. The road has three lanes, so you won't have any trouble changing lanes when it's time to do so and avoiding running into other cars. However, there might be vehicles in each lane at times, so you'll need to overtake them at the appropriate moment. The game will get harder and more interesting the longer you play because the speed of the car will increase. Avoid all of the oncoming traffic by moving around the lines. It is better to take the fastest route when there is a traffic jam.
How to play
To drive the vehicle, use the arrow keys, or, if using a mobile device, slide across the screen.
Our Racing games category has more entertaining games. Play thrilling games to avoid disappointment, like Drift Car to Right. Fun times!