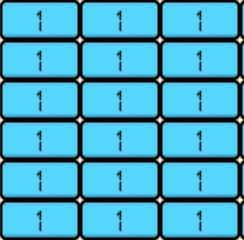 About
Idle Breakout is a simulation game with a unique twist that follows the same rules as Atari Breakout.
There are six different balls available for purchase in the marketplace, and as you go through the game and beat levels, the bricks get harder to break and demand an upgrade of the ball you are using. As the levels progress, the amount of blocks will increase the longer you play.
When upgrades are compared, they get more expensive as they go. In addition to the balls, you can purchase time-limited power-ups.
How to play
To break a brick, press LMB.
Features
An inactive variation of the venerable classic Atari Breakout game

Several balls with a single parameter

The numbered bricks indicate the force required to destroy them.