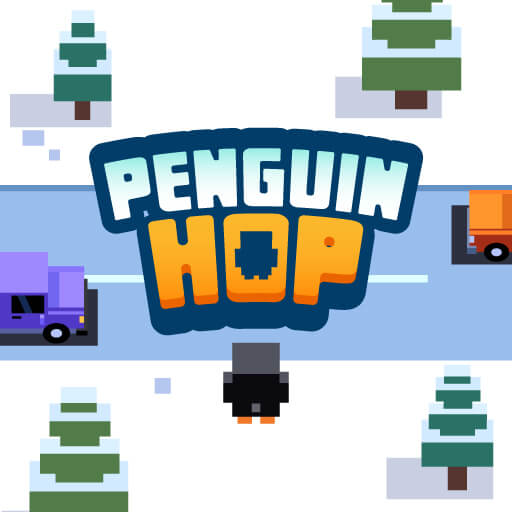 About
Penguin Hop is an entertaining arcade game with your goal is to run as far as you can while controlling a penguin across busy roads filled with different types of vehicles.
You will assume the role of a charming penguin who must travel through some busy winter highways. Your task is to help this figure run as far as she can while collecting gold coins along the way in order to complete your goal. Your character's new skins can be unlocked using the coins you have accumulated. Stay safe while driving and steer clear of collisions with other types of vehicles like cars, pickup trucks, and vans.
How to play
You can control your character with ease by using the arrow keys.