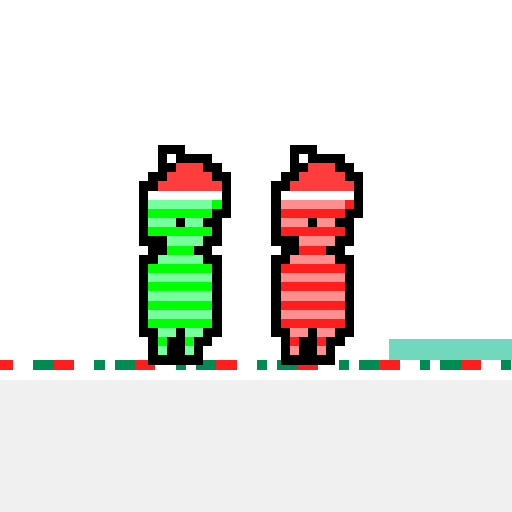 Red And Green Christmas is an adventure game frequently associated with addictive games and two-player games. How would you want to play the final and most unique game in the red and blue series? In contrast to other series, the new year's special contains a portal; to complete the sections, jump from the portal and conquer the obstacles, save your friend, reach the door, and reach the exit.
How to play
You can use the arrow keys to control the green character and the WASD keys to control the red character. Play carefully and attempt to shield both characters from the road's dangers. If one of the pairs is damaged, the level must be restarted. Use portals to reach the opposite end of the trail and attempt to collect hearts along the way. Relax and attempt to complete the voyage with these two adorable girls.
Check out Bubble Shooter Soccer 2 if you want to play more adventure games like this one. Please share our website with your friends, as I believe they will enjoy playing on it. Enjoy your play!