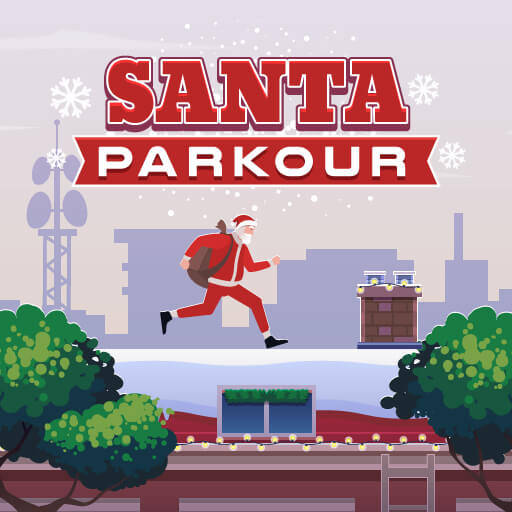 About
Join Santa on his thrilling Christmas expedition by participating in Santa Parkour.
In this game, you must go between buildings; the more you move, the faster you move, so you have to pay closer attention. Santa Claus will accompany you on missions that are related to Christmas that you must complete on towering buildings. Your objective is to continue running quickly and uninterruptedly while jumping over any nearby chimneys and Christmas trees. As you finish a series of tasks, collect coins to advance levels and unlock new abilities.
How to play
Santa's jumping pace can be readily adjusted by using the left mouse button.