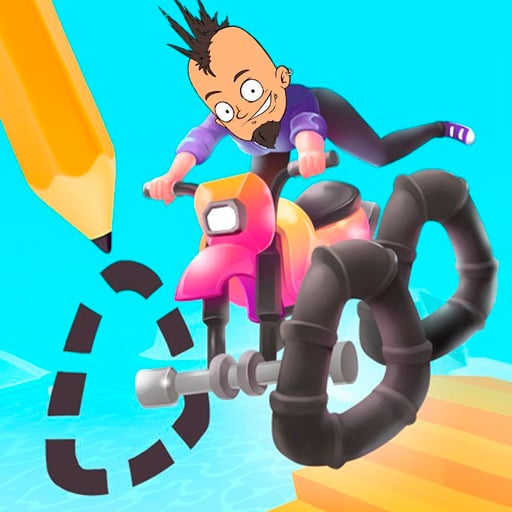 About
Welcome to Scribble Racing, a unique racing-themed game where you use brushstrokes to steer cars to the finish line.
Are you interested in trying out different types of racing-themed games? This new game is very fun, so you should try it. In the game, you will fight with your opponent to see who can get to the finish line the fastest. While the car is going, you will draw lines to help it move and get around obstacles. Practice a lot to get used to this new way to play. Now let's play and win against the other team.
How to play
Follow the game's directions on screen to drive the car.