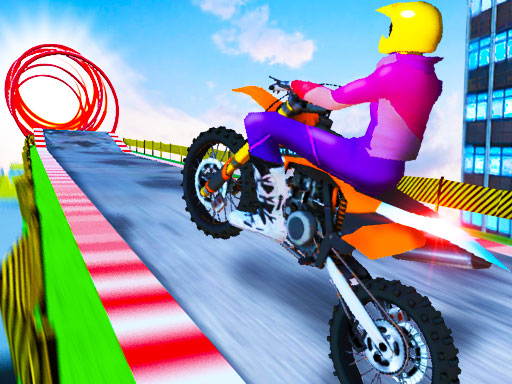 About
The new cycling game Sky City Riders is enjoyable for two players! The first two modes are free riding and racing.
You have 10 levels to accomplish in racing mode, and you must do so before the clock runs out! By moving quickly and making use of your nitro to travel long distances, you have to get over ramps and other obstacles.
In the "free riding" mode, you start off on a massive obstacle course where you can play around at will. Additionally, diamonds will be found; attempt to gather them all!
How to play
P1: Move using WASD; select Nitro with N.
P2: Nitro is moved with the right key and the arrow keys. The R key causes a level reset.