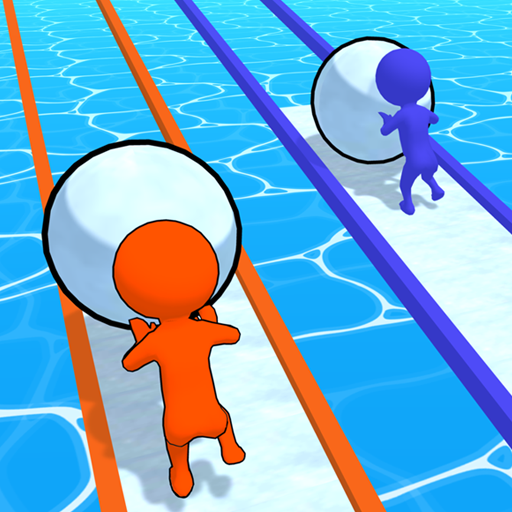 About
Snowball Racing is a thrilling winter racing game between you and other people.
In this game, you control a colorful stickman who rolls a big snowball to build a bridge to the finish line. During the game, you have to be faster than your opponent to be the first winner. Make a big snowball to create the fastest runway. You can use your ball to blow up your opponent's snowball. It's really fun for you to play. Make sure to create the right runway with the same color as the character you control.
How to play
Rotate the mouse to make a snowball
Use the mouse to control the character's movement.