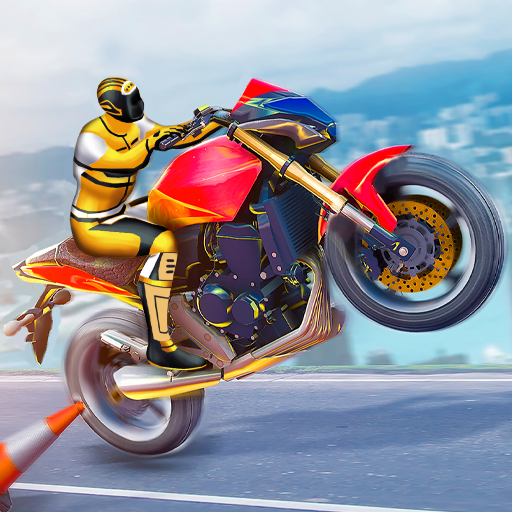 About
Wear your helmet and hold on tightly as the best motorcycle rider in the neighborhood in the level-based game Stunt Biker 3D, which has more than 40 levels total to complete.
The incredible 3D graphics will astound you and immerse you completely in the game's yellowish world. While attempting to display your stunt moves now, drive at will and savor the sensation of excitement and speed. In this game, you can choose between three different options. Test your limits and push yourself on land, in the water, and in the air! Try to finish the roads in the challenge mode within the time constraints or other restrictions.
How to play
You can control the motorcycle with the arrow keys and nitro speed with the shift key.