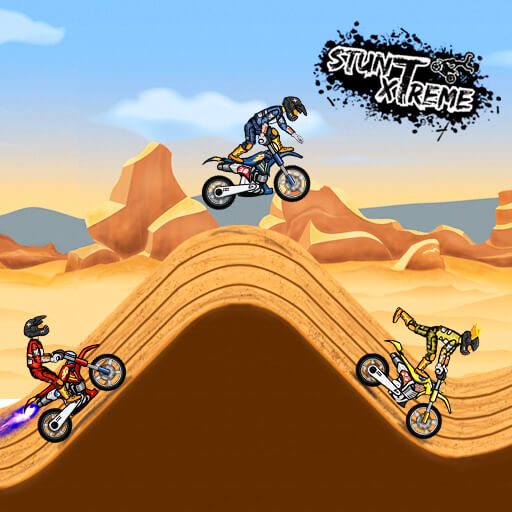 About
The most played incredible racing game right now is called Stunt Extreme. To participate in the race and win this entertaining game, click here.
You must compete against the time and your rivals in this amazing stunt game. Try different dirt bike acrobatics on challenging BMX tracks. All to show off your antics, win the tournament, and take first place. Show off your skills while riding like a pro.
Instead of auto racing, this game transports you to motorcycle races. Once you have a variety of moto riding methods under your belt, these races will be more engaging. There are numerous various terrains in this game, specifically. Different strategies for navigating each terrain can be learned.
How to play
Using the mouse