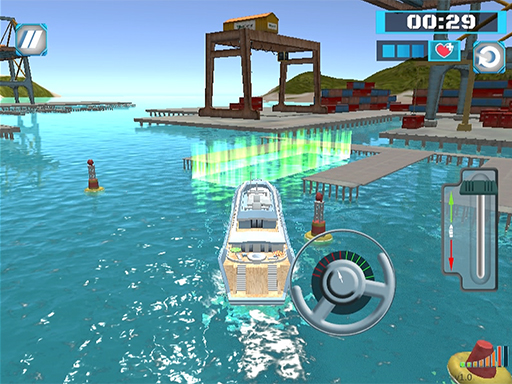 About
Super Yacht Parking is a racing game for those who enjoy 3D online boat games and opulent yachts. It features a simulator for yacht parking that is set in a marina. The captain of the ship must apply his or her specialized skills and knowledge to the challenging task of parking. This is a great chance for you to gain practical knowledge about yacht parking.
You must pass the training phase, during which you will learn the basic principles underlying the motion of the yacht. You must examine it from every angle, switching the camera, testing the leading and stern engines, and attempting to perform your first on-the-water parking maneuver. There are five levels available, each with a unique story of difficulty and mooring circumstances.
How to play
You can operate the screen device's steering wheel or the Arrow and the W, A, S, and D keys.