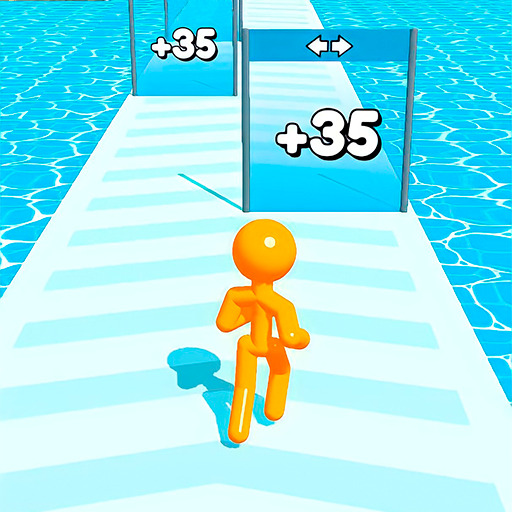 About
Tallman Run lets you run on a platform elevated above the clouds and enlarge yourself to battle a huge boss. Reach the finish line, run the final course, and grab every diamond you can with the boosters to grow taller and wider.
Your height matters more in this race than your speed. In order to build up your muscles, you must pass through the green portals while dodging bombs and traps. Use trampolines to leap over obstacles, sneak past red portals, and reach the score multiplier without losing all of your height or muscle. As soon as you arrive, you will be evaluated and begin to lose height and weight with each step.
How to play
To play this game, you'll need a mouse.