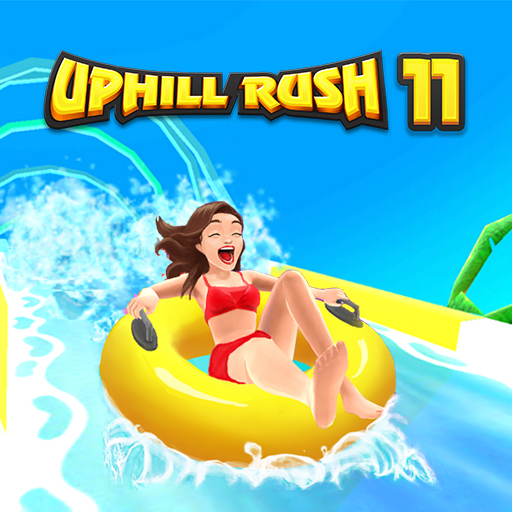 In Uphill Rush 11, a brand-new action game in the Uphill Rush series, explore a collection of crazy and bizarre waterslides. How does this game work? You can select a swimmer and a float, swim ring, or other water toy at the beginning of each level. Twenty cruise ship rafting slides let you speed down gravity-defying twists and dive into the roiling ocean. Even the upstairs railings and cabin are crashable! Make spectacular jumps before plunging into the water. In the pool, there are other swimmers, but they must move aside.
How to play
To maintain balance, use the arrow keys. You have to start over if you flip over! By pressing the spacebar after the lightning emblem has loaded, you can start the acceleration. Collect coins to increase the power metrics of your buoy and swimmer.
Hi! Stay with us! Check out Rude Races if you're seeking another game that's comparable to this one. Enjoy your gaming!