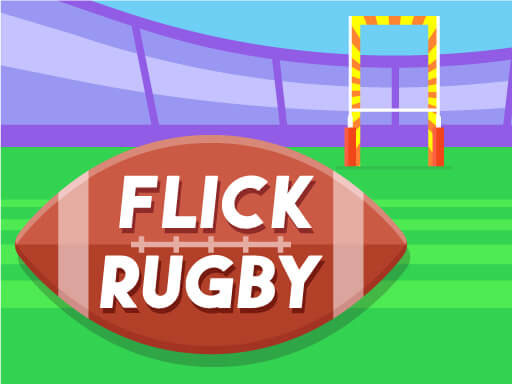 About
It's time to sign up for Flick Rugby and take on the entertaining and thrilling challenge of rugby.
Do you have faith in your gaming prowess? Rugby is simple at first appearance, but trust me, it won't be. This ball's pointed tip will make it more challenging to get it over the goal. You have the opportunity to display your adaptability here. Each game offers three opportunities for each participant to hit the ball. You must restart the game from the beginning if you lose a round by a large margin. Feel how you're feeling right now.
How to play
Click the ball to score and drag it toward the goal.
Visit our popular game collection to see additional games: Football Puzzle, Car Eats Car: Arctic Adventure, Penalty Kick Wiz, Penalty Champs 22, Highway Racer 3D