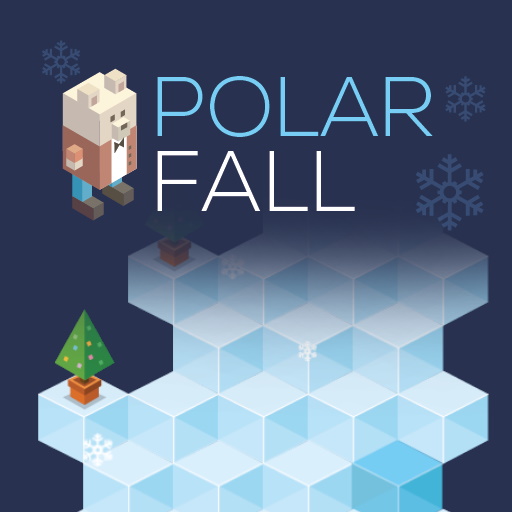 Polar Fall is the epic tale of this polar bear. He is eager to descend this mountain as quickly as possible, but things are not as simple as he anticipated. Assist Mr. Bear in falling in the proper direction!
You must acquire some incentives and special items, such as these and several miniature Christmas trees. They will also be adjacent to the holes, so you must also avoid falling into them, move quickly, earn bonuses, and stay as far away from the holes as possible. This is a unique mountain since it is composed of glacial bricks, and as you ascend, squares will be missing; therefore, adjust to the circumstance immediately! Get as low as you can in this difficult game!
How to play
You will be required to use the mouse, so prepare yourself. With a single click on the game screen, your square polar bear will begin to descend from the top of the game screen. gaming screen. Follow the diagonal path of the mountain while maintaining the order of the squares. Alter its trajectory with another click and repeat ad infinitum to avoid falling into the abyss at each step in this ice mountain.
Similar to Parkour Block Xmas Special, there are numerous free and enjoyable games on our website. This is an extremely captivating game that nobody can ignore. Commence playing! Have fun!